KONTAN.CO.ID – SEOUL. Drama Korea Record of Youth yang dibintangi Park Bo Gum telah tamat. Rating episode terakhir Record of Youth yang tayang Selasa (27/10) mencetak rekor baru.
Drama Korea ini memasangkan Park Bo Gum dan Park So Dam. Record of Youth menampilkan perjuangan menggapai cinta dan cita-cita di industri hiburan Korea.
Record of Youth juga menampilkan cameo para bintang ternama dari Korea Selatan. Mulai dari aktor Park Bo Gum, Hyeri Girl's Day hingga Kang Ha Na. 
Rating tertinggi drakor Record of Youth
Berdasarkan Nielsen Korea, rating episode terakhir drama Korea Record of Youth adalah 8,74 persen. Angka itu menjadi rekor rating tertinggi selama tayang di tvN.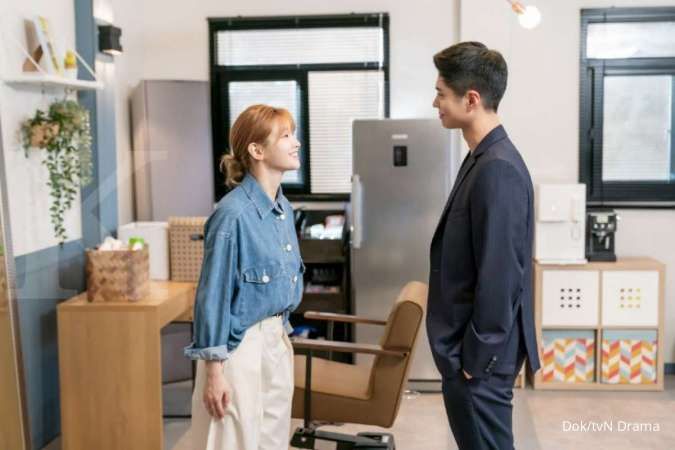 Baca Juga: 9 Rekomendasi film saat Halloween, jangan sampai ditonton sendiri bagi yang penakut
Record of Youth bersaing dengan drama Korea terbaru The Penthouse dari SBS. Menurut Nielsen Korea, episode terbarunya mendapatkan rating 8,2 persen, 9,8 persen, dan 10,1 persen. 
The Penthouse sendiri menjadi drama Korea terbaru yang…


Selengkapnya : https://lifestyle.kontan.co.id/news/drama-korea-record-of-youth-park-bo-gum-raih-rating-tertingginya-di-episode-akhir

Source : https://lifestyle.kontan.co.id/news/drama-korea-record-of-youth-park-bo-gum-raih-rating-tertingginya-di-episode-akhir